Th

e Hench Woman's Hand Book

by Tara O'Donnell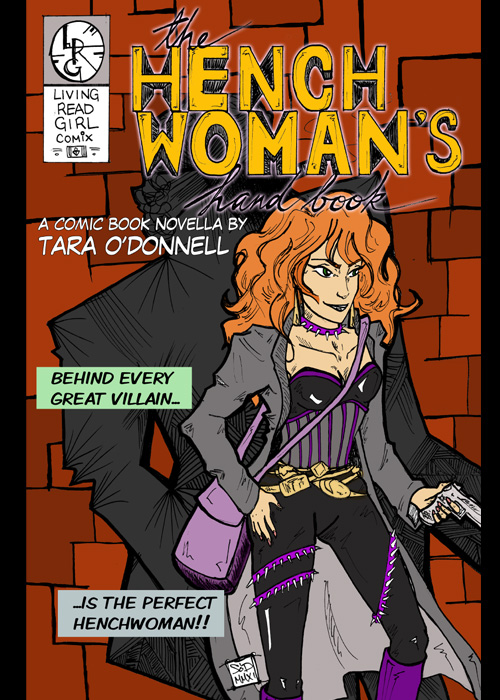 5 out of 5 Tiara Wearing Bats
Great read, at first look you may think you're getting a comic or manga but this nice little forty page novella is a real treat.
The story is a narrative style pretty much, it's about an ex-supervillainess telling a want to be hench woman some tips of the trade. It is cool to see her five rules everyone should follow.
The rules are as follows:

"1.) Play hard to get.



2.) Know when to add input."





3.) Hone what skills you have and learn a few more.





4.) Never, ever let them see you sweat.





5.) Know when to move on."
As the story goes and the rules are explained you get to see a wonderful backstory featuring several heroes and villains that I actually want to see full comics of. The highs and the lows on the side of evil, the manipulative dumb blondes on the side of "good" and all the others in between are painted so very well in these miniature stories that go along to explain each rule.
Definitely worth the time to read and with no cost I would say it's worth your time to check out.
A Tiny Reverse Vampire Tiny Review